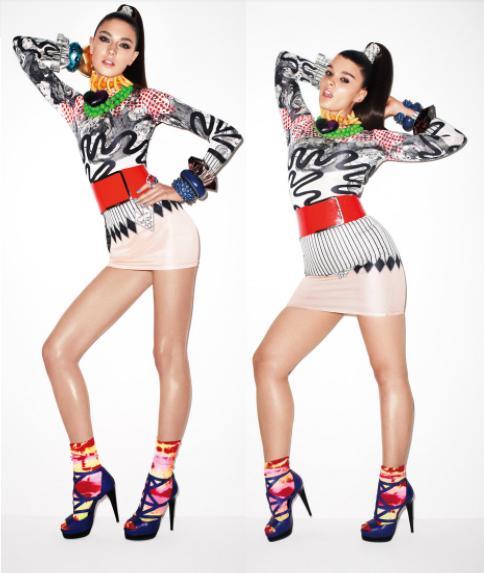 V magazine, Models.com
pictures by Terry Ricardson
a typical model with a size 4 on your left and a model with a size 8 on the right.
does it really make a big difference when it comes to modeling as we are made to believe?

why do designers make us think that their clothes will look better on thin people?
your size doesn't make your clothes look good.
but your personality, excentricity and sense of style.
that's what i think.